Our recommended "Back-to-School Basics" bundle includes 2 tops, 2 bottoms, and 1 sweater—plus a FREE backpack!—for only $99.98. That's up to 50% off the regular retail price!
And because our clothes are designed to last for up to two years, you can meet dress code for only $50 per school year, compared to $500 or more for branded school wear.
Plus, when you add a bundle to your cart, you'll save an additional 30% off all other items before checkout!
So which items are eligible for a bundle? Just look for the
icon beside select products while you shop our catalog, or check the list below.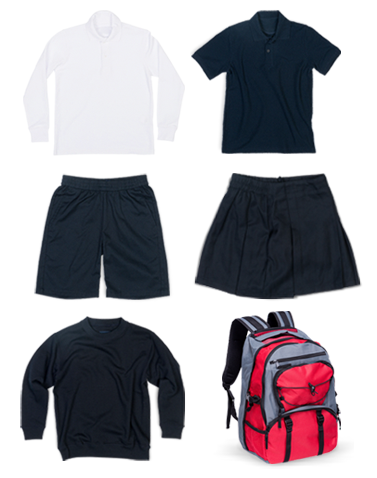 Boys
2 Tops—choose from:
2 Bottoms—choose from:
1 Sweater
1 FREE Backpack—choose from:
Girls
2 Tops—choose from:
2 Bottoms—choose from:
1 Sweater
1 FREE Backpack—choose from: